Meet Our Physicians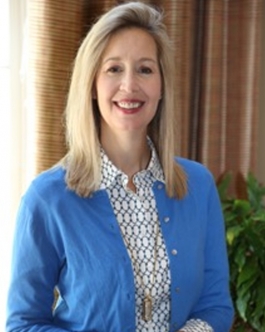 Melissa G. Reynolds
, M.D., FACOG
Dr. Reynolds graduated with a Bachelor of Science from Indiana University with Highest Distinction. She then attended medical school at Indiana University. Afterward, she completed her residency at the University of Texas Medical Branch in Galveston, Texas. In 1996, she moved to Nashville and began her practice which is now Advanced Women's Health of Nashville. She received her board certification in 1998. Although Dr. Reynolds retired from obstetrics in January 2020, she continues to practice gynecology and infertility. She manages gynecology patients in the office as well as performing gynecologic surgeries which include minimally invasive techniques, such as hysteroscopy, laparoscopy, and robotic surgery as well as repair of pelvic prolapse. Dr. Reynolds has privileges at both St. Thomas Midtown and Centennial Women's Hospitals.
Dr. Reynolds loves visiting with her patients. Having had the opportunity to mature her practice, Dr. Reynolds feels privileged to provide care for networks of friends as well as entire families which include grandmothers, daughters, sisters and now even babies that she delivered when she first started practice!
Dr. Reynolds enjoys spending time with her family. She has two boys who are busy in school and sports. She enjoys photography and outdoor activities.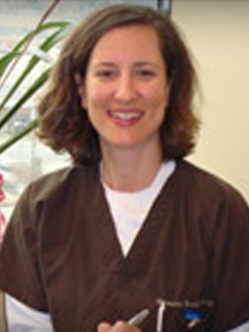 Roseann Maikis
, M.D., FACOG, FASRM
Website: www.drmaikis.com
Dr. Maikis is a practicing Surgical Gynecologist, board certified in Gynecology and Specialty certified in Laparoscopic and Infertility surgery.
She is originally from Long Island, New York. She completed her medical school training at the State University of New York at Stony Brook and residency training at the University of Virginia. She moved to Nashville to study advanced laparoscopic and hysteroscopic surgery with Dr. James Daniell.
From 2000-2008, Dr. Maikis did advanced laparoscopic surgery, including more than 1,000 laparoscopic hysterectomies and endometriosis surgeries.
In 2008, Dr. Maikis was one of the first surgeons in Nashville to be trained on the DaVinci robot and now uses a combination of laparoscopic and robotic surgery in her practice. She also travels nationally to teach other surgeons the advanced laparoscopic techniques she has developed over the last 15 years.
Dr. Maikis enjoys playing and watching sports and games of all types. She has had season tickets to the Predators since 2004 and plays hockey with her husband and son
Dr Maikis is voted among the "Top International Surgeons". She has been elected to "Top 5% of United States Surgeons" several years in a row and is voted among the "Best Doctors" in Mid TN by the Nashville Business Journal.
Website: www.drmaikis.com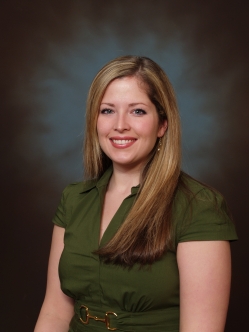 Laura S. Binkley
, M.D., FACOG
Dr. Binkley is board certified in Obstetrics and Gynecology. She completed her residency training at the University of Arkansas for Medical Sciences in Little Rock, AR. She attended medical school at Louisiana State University Health Sciences Center in Shreveport, LA. Her practice includes obstetrics, general gynecology, and general infertility. She performs a number of minimally invasive surgical procedures including laparoscopies for endometriosis and infertility, laparoscopic hysterectomy, laparoscopic myomectomy, hysteroscopy, and many more. She has a special interest in robotic surgery.
Originally from Louisiana, she now calls Nashville home. She lives with her husband, Chris, twin stepdaughters, Abby and Emma, and a gaggle of senior rescue dogs, Murphy, Ziva, Cricket, Thomas, Jack, and Ginny. She is an avid football fan, cheering for LSU and the Saints. She is also a big fan of the Predators and now a season ticket holder! Let's Go Preds!
Dr. Binkley was recently featured in an article about her volunteer work which you can read here.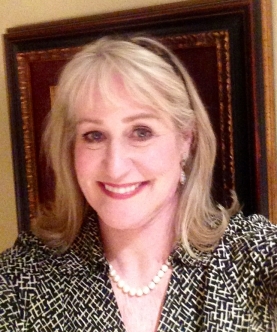 Catherine Thornburg
, M.D., FACOG
The daughter of a Naval officer, Dr. Thornburg grew up living around the world. Finishing high school in Yokohama, Japan, she attended Cornell University for her undergraduate degree. Receiving a Robert Wood Johnson fellowship, she then traveled south to Nashville for graduate school at Vanderbilt University. Following graduation, she worked in the Nashville's growing health care community. After becoming an avid runner, and defining new life goals, she decided to pursue a medical career. Matriculating to the University of Tennessee, she completed her M.D. Degree. After her OB/GYN residency at Emory University in Atlanta, she returned to Nashville to practice.

Dr. Thornburg enjoys all areas of obstetrics, gynecology and gynecologic surgery. She is board certified by the American Board of Obstetrics and Gynecology, and a member and Fellow of the American College of Obstetrics and Gynecology. Other memberships include Tennessee Medical Association, and Tennessee Women in Medicine, serving as a past president, and now as an executive board member. She is also a member of the South Central Obstetrical and Gynecologic Society.

When outside of the office, she participates in many volunteer and non-profit organizations, and enjoys traveling with her husband and family.
Dr. Thornburg was recently nominated for a Strobel Volunteer Award which you can read more about here.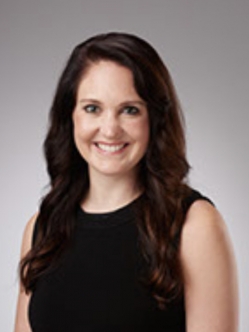 Amanda Manceau-Kha
, D.O., FACOG
Dr. Manceau-Kha is a board-certified obstetrician and gynecologist. She is a native of Austin, Texas who earned her Bachelor of Science degree in Neuroscience from Vanderbilt University. She found her passion for women's health while attending medical school at Nova Southeastern University in Fort Lauderdale, Florida. She completed her internship and residency training at The University of Texas at Austin Dell Medical School and was honored with the award for Outstanding Laparoendoscopic Surgery Resident upon graduation.
After residency, Dr. Manceau-Kha practiced in Oklahoma City while her husband, Dr. Victor Kha, completed his fellowship in pulmonary disease and critical care medicine. She helped build a women's health clinic in a busy, high-acuity medical center and was actively involved in promoting breast cancer awareness by appearing monthly on a television news segment.
Dr. Manceau-Kha returned to Music City, the home of her Alma Mater, to continue doing what she loves. She specializes in prenatal/perinatal care, gynecologic care of all ages, minimally invasive surgical procedures, and robotic surgery. She is honored to practice medicine and strives for excellence while caring for women in a trusting environment.
Dr. Manceau-Kha loves to watch sports and hear live music with her husband. You may also find her in various fitness classes around town, or spending time with her family and two labradoodles.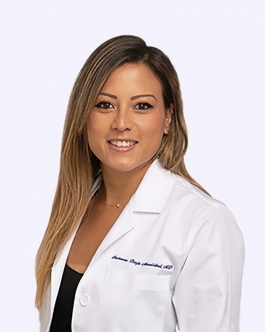 Nontawan Benja-Athonsirikul
, M.D., FACOG
Dr. Nontawan Benja-Athonsirikul (aka Dr. Benja) practices as a skilled obstetrician and gynecologist. Dr. Benja earned her medical degree from the State University of New York, Upstate Medical University. She went on to complete her residency in obstetrics and gynecology at Northwell Health, on Long Island, NY, where she served as a chief resident in her final year. She also holds a Bachelor's degree in Public Health Studies and a Master's degree in Reproductive Biology from Johns Hopkins University.
Dr. Benja is a member of the American Congress of Obstetricians and Gynecologists and the American Medical Association. She enjoys being an OB/GYN as she is passionate about guiding women during the most important times of their lives, which include adolescent stages, pregnancy, and menopause. Dr. Benja is fluent in English and proficient in Spanish, which makes her culturally attuned to patients belonging to a variety of backgrounds. She encourages open dialogue and exchange of information with her patients to facilitate better treatment. She invests in educating patients about their health and how they can make minor changes in their daily life to ensure a healthy living. Dr. Benja has performed research focused on public health issues and predictors of preterm birth.
Dr. Benja is new to Nashville and looks forward to building a home here and caring for the community. She loves cycling, traveling around the world, attending live concerts, spending time with her family and friends, including her dog, Mac.